Why Study in AUSTRALIA ?
Australia offers international students a unique combination of a modern lifestyle and a rich native culture. Its Higher Education Institutions are globally recognized and are ranked among the best in the world. The education system is designed to offer courses that are shorter in duration and more intensive, providing excellent value for money.
Australian universities offer courses in various fields such as Medicine, Journalism, Business and Management, and Humanities, among others. The visa process in Australia is straightforward, streamlined, and fair. Edwise, an Australian Education Consultant, is an accredited member of AAERI and can help students through the study abroad process.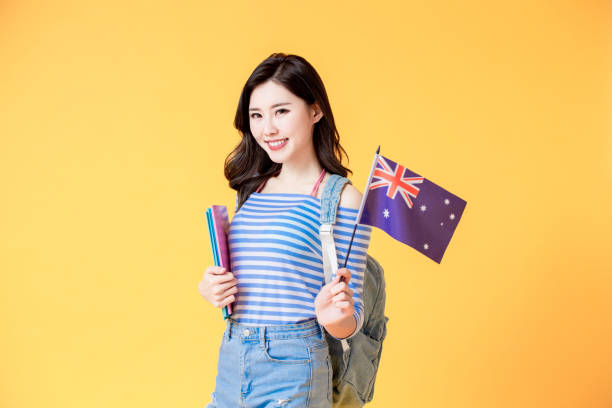 Top Courses
Hey, we'd like to know you better too!
Career Opportunities in AUSTRALIA
Australia offers a wide range of industries that contribute to the national income, including Agriculture, Business Services, Education, Technology, Finance, Tourism, Construction, Hospitality, Manufacturing, and more. Students pursuing a Master's degree in Australia or completing two years of study are eligible for a Skilled-Graduate Visa that allows them to work full-time, improve their English, or earn extra points for General Skilled Migrant Policy for PR. Students can also work part-time during the course session for up to 40 hours per fortnight and full-time during course breaks.
Upon completion of a Bachelor's or Master's degree of at least two academic years, students are eligible for two years of Post Study Work Rights. Master by Research graduates are offered three years, and PhD graduates are offered four years of PSW rights.
Education Cost in AUSTRALIA
Australia offers high-quality education at competitive costs to international students. The country provides courses that are shorter in duration and more intensive, which reduces the cost of living for students. The tuition fees for Australian universities vary depending on the course of study or university.
The cost of studying in Australia is comparatively cheaper than in the UK and USA. The estimated yearly tuition fees for undergraduate courses in Australia range from A$22,000 to A$24,000, while for postgraduate courses, the fees range from A$25,000 to A$30,000. Additionally, vocational education and training providers offer a wide range of courses in Australia.
AUSTRALIA Student VISA
Studying in Australia is an exciting opportunity for international students, but it's important to understand the visa requirements and application process. The most common visa for students is the Student Visa (subclass 500), which requires acceptance into a full-time study program at an educational institution in Australia. There are other important factors to consider, such as genuine temporary entrant requirements, English language proficiency, and financial capacity.
Students under the age of 18 will need to make appropriate welfare arrangements for their stay in the country. The visa application process involves compiling and preparing necessary documents, making payment, submitting the application, and providing any additional documentation as needed. It's also important to keep track of the application status and any updates from the immigration authorities.